For sale: Kona Hei Hei Trail mountain bike
I'm selling my well-maintained Kona Hei Hei Trail mountain bike, size XL. I bought the bike brand new in 2016 and have taken very good care of it. This is a lively, fun and agile trail assassin.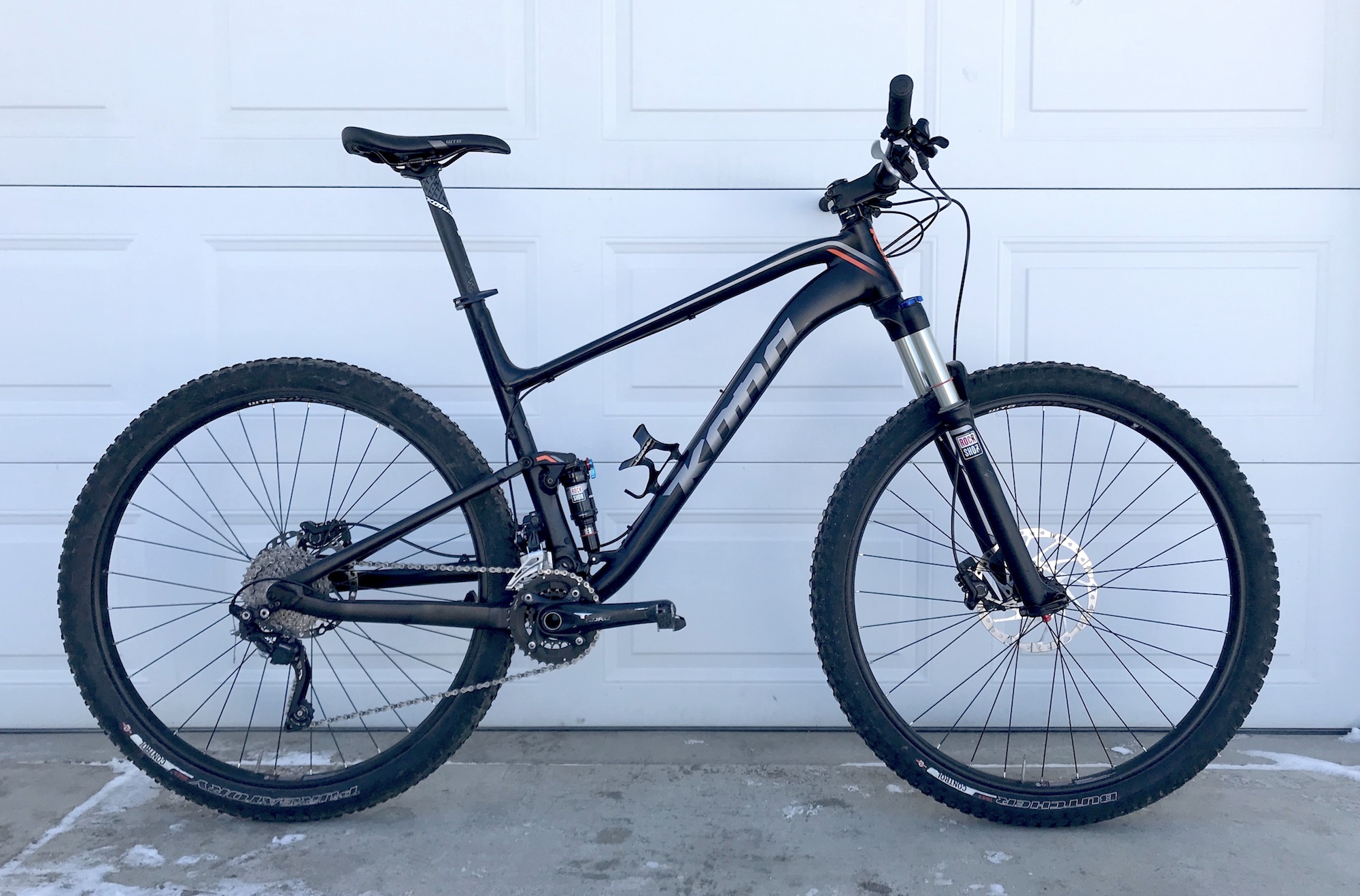 Over the past year, I've put on new Specialized Purgatory and Butcher tires, upsized the disc rotors, replaced the disc pads, upgraded shifters to Shimano XT and had Icycle Sports work their magic on the fork to make it plusher and more responsive.
Total weight is just under 32 lbs.
Original specs can be seen at Konaworld.
If you're interested, contact me.
Update: April 16, 2018. Bike sold.